Search Engine Optimisation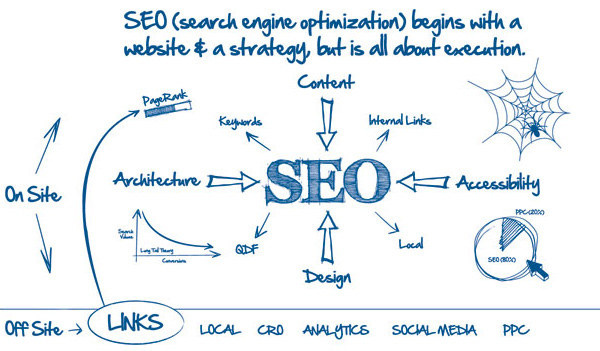 What Is Search Engine Optimisation?
Today's digital age has witnessed the infiltration of the Internet in the various societal sectors and levels, and searching for an organization, company, product or service leads one to tens of thousands to millions of web pages. Search Engine Optimisation or SEO is a systematic process which enables any particular website or webpage to continuously emerge at the top of search results, with the entry of a related keyword for the search.
Why your business needs SEO
It's all about being viewed or forgotten. Owing to the immense overload of information imposed on online consumers, it is possible for anyone as well as any company to vanish in cyberspace. To emerge as a winner in the new world, your business needs to be highly visible at all times on the net. Thanks to expert SEO usage, your website can work on a consistent basis to achieve a high ranking in search results, which maximises traffic flow and enables you to create optimal results for your online marketing efforts. The other alternative – which points to being lost and forgotten among innumerable competitors – leaves you with no room for choices.
How SEO benefits you
There's no point of investing in an online presence if you don't intend to focus on SEO. When executed properly, SEO is proven to be a strategic tool that brings about a number of benefits:
A website no one can view is a wasted one. SEO enables you to maximise investment returns on your online marketing by ensuring you get the highest traffic flow possible.
A high traffic flow, apart from opening up opportunities to boost sales, also allows one to gain access to critical database that can be utilised for strategic applications in the future.
As high visibility is maintained on a consistent basis, your company and product get exposed the highest level of brand awareness, which grows daily!
Thanks to the effectiveness of SEO maximisation of your website, you can safely save money on other areas of marketing, like print ads and online pay-per-click ads.