Copywriting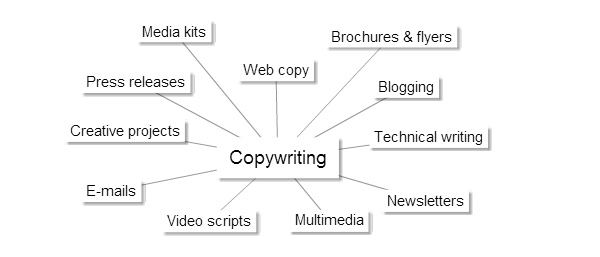 Copywriting & Copy Editing:
Our production of creative, high-impact copy injects life and excitement to all kinds of print media, including newspapers, magazines, corporate and product brochures, annual reports, etc.
Web Copywriting
Owing to the different comfort levels existing between reading a printed page and computer screen, it's usual for anyone to have a shorter attention span while reading something on the web. We create compelling web copy that smartly abbreviates the text while simultaneously putting across your marketing message in the most efficient manner.
SEO (Search Engine Optimisation) Copywriting
SEO-oriented copy involves a strategic integration of all the key words and phrases that are required to assist in pushing your website to the topmost, among search results of major search engines. Turn for us for crisp SEO copy that will lead to the top!
Mottos and Taglines
A great motto captures the entire essence of a particular business, and is often one of the most significant marketing weapons available for your usage. You can always count on us to come up with the magical words that will convey your message to the world.
Blog Content Creation
Blogs are increasingly getting popular, as a way of educating the market about your business/products. What makes them stand out from traditional media is the fact that they permit one to give out regular and timely updates – to deliver information speedily to your your target audience. If you're seeking help for the creation and maintenance of a noticeable blog that serves to attract potential clients, look no further than us.